Can a Promotion Fail by Succeeding?
What do KFC, Build a Bear, and Red Lobster have in common? They all failed while experiencing overwhelming success. This is known as the successful failure paradox. When a promotion goes so well that it tarnishes your brand. Here are three campaigns that started off as a great idea, but ended up failing so great.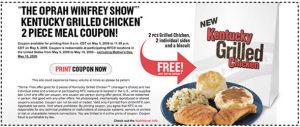 KFC joined forces with Oprah Winfrey to market their newly revealed grilled chicken. They promoted a free free two-piece grilled chicken meal by offering a coupon on Oprah.com. Little did they realize, Oprahs influence is immense and almost shut down the entire KFC supply chain. An estimated 10 million downloaded the coupon which resulted in large lines, and supply shortages. 
Lesson Learned:
Never underestimate the power of Oprah. If you are offering a coupon to a large audience, clearly set terms on the promotion. Simply put a cap on how many coupons can be redeemed.
Case Study 2:
Build-a-Bear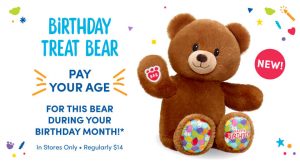 The toy company held a promotion called "Pay Your Age Day" where customers could purchase a plush toy for a price equal to their child's age. However, Build-a-Bear had to cancel the sale because of safety concerns after hundreds of parents waited in line for hours hoping to snag a toy. This resulted in a lot of angry parents with equally unhappy children.
Lessons Learned:
Never underestimate the power of a good deal. Do market research before offering a promotion to children. Never promote a deal that has the potential to disrupt your entire business.
Case Study 3:
Reb Lobster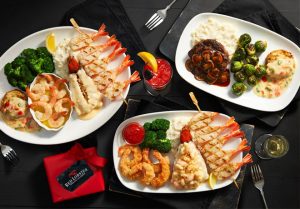 Back in 2003, Red Lobster ran a 7 week all you can eat promotion that included an unlimited supply of snow crab legs for just $20. Along with the crab legs, customers also had the choice of an array of side dishes. For crab lovers, this was a no brainer! Unfortunately, Red Lobster lost around $500,000 every week which resulted in a total loss of $3.3 million.
Lessons Learned:
Never underestimate the American appetite. A deal this good is destined to fail. Unless you have an unlimited supply, never offer an unlimited supply.